How to Register for b.VPN Account
Jan. 10, 2015, 10:17 a.m.
Go to Home Page and click "Register Account Now".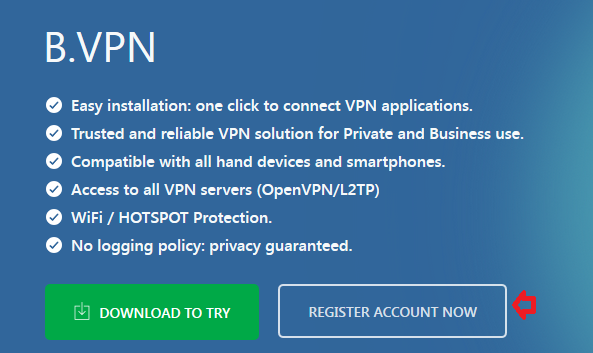 Supply the required data.
Notes:
All fields should be filled with English characters.
Do not insert any symbols in the First Name, Last Name and Address fields.
Make sure that you are using a valid e-mail address for registration and that it is inserted correctly.
In the Phone field, only digits and (+) are accepted.
Your Password may contain letters, digits and underscores.
Now that you have filled in the required data, click "Register".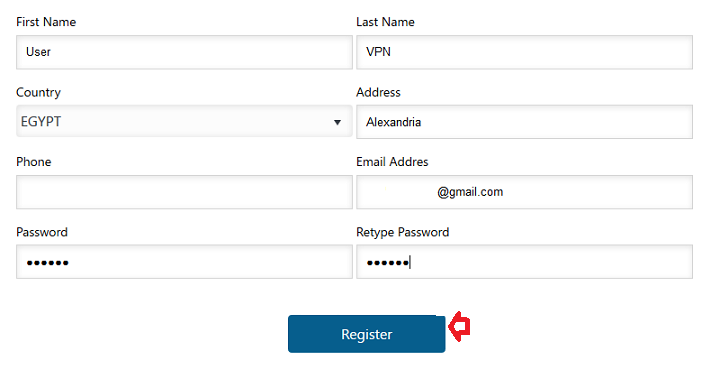 Go to your Inbox to find a verification e-mail from b.VPN including an activation link for your account. Please, click the link to activate your account.

You will be re-directed to www.bvpn.com. Click on "log in".


Insert your email address and password, then "Login".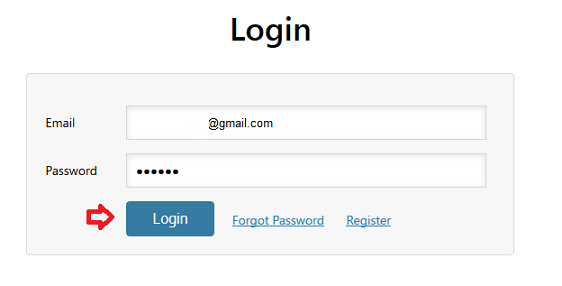 Your profile page will be now displayed in which you can choose the suitable b.VPN plan and payment method for you.
In case you did not receive the activation email, please check the Junk/Spam mail folder. Otherwise, send an empty message to [email protected] using the same email address you have used upon registration and you will get a response within 24 hours.